Round Robin Origins
My sister, Paula, and I often have art playdates via video conferencing. During one of these sessions, she mentioned a book altering blog post she had read and asked me if I wanted to join her in setting up a small group of artists that would commit to doing art once a month. I thrive with social pressure and wanted to create more art, so I excitedly became a founding member of the art journal round robin group.
Rules of the Art Journal Round Robin
We agreed to follow the format of the "standard round robin" which meant a group of artists participate, each creating an art journal and determining if we'd like our journal to be thematic or not. We ended up with 5 artists in our group, so after each artist in our group created an art journal, we had a total of 5 journals.
We worked in our own journal first. We decorated the cover, establishing if we had a theme, and then created one internal spread before sending it to the next artist in rotation. That artist then had a month to create art in a blank spread of your book, before sending it on to the next artist in rotation. In the meantime you would have received a book from another group member. You worked on that book, and sent it along. The order of artists never changed to ensure each book received a contribution from all of the members before returning to its initial creator. Our schedule was to send by the 7th of the month. Eventually, each artist received their own book back full of art work created by every member of the group.
Making the Journal
Considering we lived in a multitude of cities and states, the size and weight of the journal mattered. We didn't want anyone breaking the bank to participate in the art journal round robin, so we agreed to use Teesha Moore's 2 part method of creating a journal. It's simple, requires very little supplies, and is lightweight to mail. Here are her tutorial videos:
The First Book Done
Each month when I pulled the next art journal out of my mailbox, I was giddy. I turned the pages carefully and marveled at what my art tribe created. They definitely taught me, inspired me, and pushed me to try new techniques and ideas. And when I got my journal back, 5 months later, it was a banner day.
Here's a little flip through for you.
And here's a gallery so you can see some details if you'd like: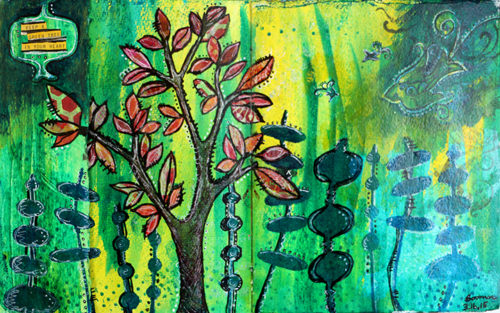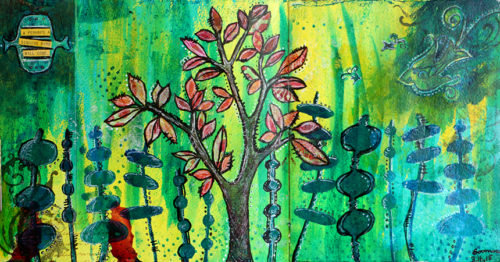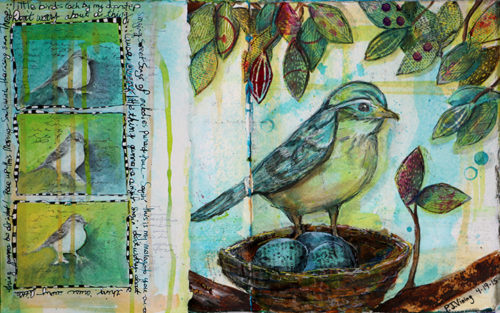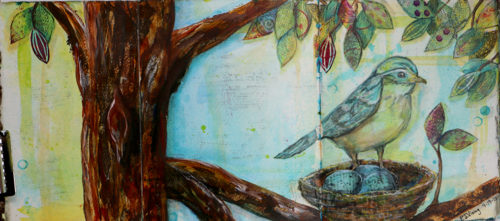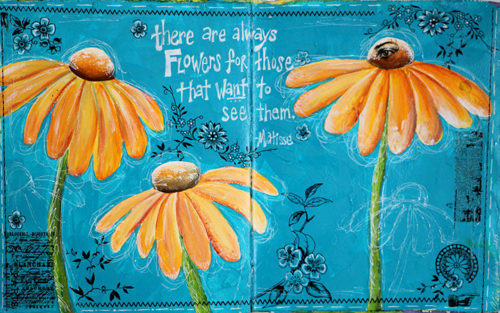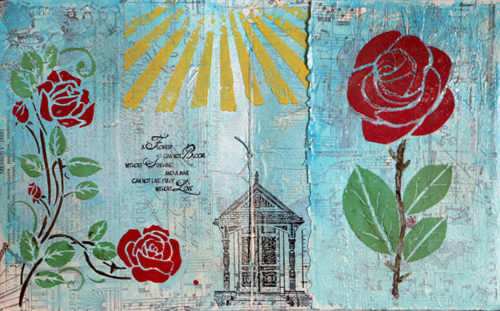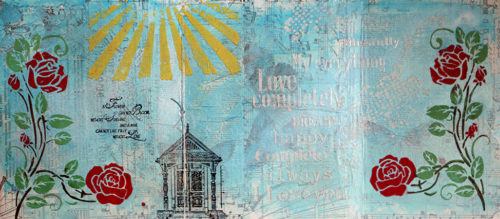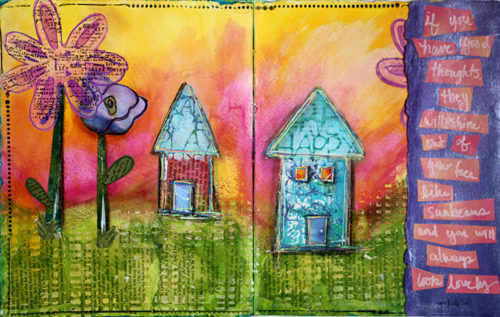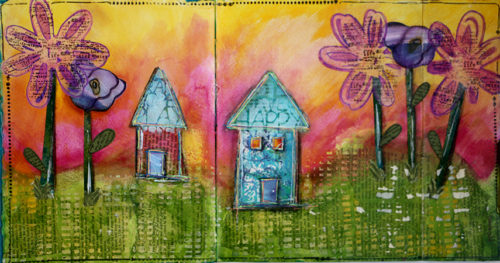 If you have an art tribe that would be up for this, I highly recommend it.  I have 6 completed journals. In the coming days, I'll share some of the others. What do you think about the idea?