As I prepare for my fifth year with the 100 Day Project, I realize how much I've learned.  I hope these lessons learned can help you come up with the perfect idea and ultimately lead you to a successful 100 day project.
About the 100 Day Project
The concept is simple: you commit to doing something consistently for 100 days straight while sharing it daily on Instagram with at least 2 hashtags: #the100DayProject and one unique one you create for yourself (last year I used #100stitchedcanvases). The project is a celebration of process that encourages everyone to participate in 100 days of making. It's beautiful in its simplicity and flexibility allowing creators of all disciplines to participate. It produces incredible results, sometimes life-changing.
This year the 9th anniversary of the community project starts February 12, 2021. Lindsay Jean Thomson is hosting for the third year. Go to the100DayProject website to sign up for the official newsletter or listen to the podcast.
History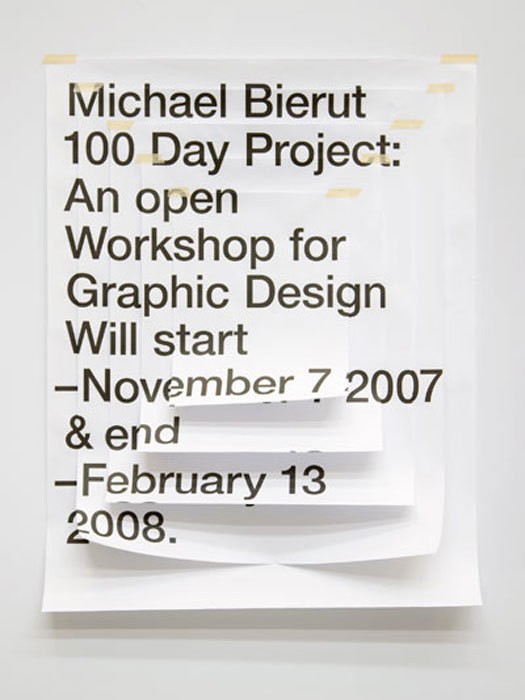 Originally, the 100 Day Project was the brainchild of a Yale graphic design professor, Michael Bierut. From 2006-2011, he assigned his students to choose a design operation to repeat every day. The last day of the project, by which time they had done the operation one hundred times, each student had up to 15 minutes to present his or her one-hundred part project to the class. The only restrictions on the chosen operation were that it must be repeated in some form every day, and that every iteration must be documented for eventual presentation. The medium was open, as was the final form of the presentation on the 100th day. The results were amazing successful 100 day projects.
In 2013, Elle Luna and some of her friends took up the project and began to use Instagram as the presentation medium. They tagged their images with #The100DayProject and it began to spread. In 2019, Elle Luna handed the reigns over to Lindsay Jean Thomson. Each year it has become more and more popular. Currently, before the start of the 2021 project, there are over 1.7 million posts on Instagram. In the past year, 300,000 posts were added to the hashtag.
Set Yourself Up for Success
For a successful 100 day project, preparation is not a requirement (but it helps). You can start at any time.  In fact, no matter what day you're reading this,  you can start right now if you want. I began the project spontaneously the first year, but I wasn't in love with my finished product and I was literally in awe of some peoples. Year 2, I wanted to be in love with my project and my end result. I did not complete the project — didn't make it past 52. After assessing why I quit, I prepared for a third go. I succeeded, but not within the 100 day timeframe. That's okay with me. My accumulated wisdom taught me this:
Set Parameters
The most successful 100 day projects, in my opinion, have these parameters in common. The makers:
Make it small.
Make it fast. 10-15 minutes a day is a reasonable commitment. A daily commitment that takes 2 hours a day is not.
Determine what will make your project cohesive. This is something I did not consider year one which led to some discontent in the end. To make your project cohesive, create on the same type of substrate, or the same sized substrate, or use the same media or colors — just pick one thing that will be a consistent element in all of the work you output to make a body of work that makes sense together. Conversely, if your goal is to just show up and make a habit of daily work, you can ignore this advice.
Decide on Simplicity vs. Complexity
If making one finished piece a day for 100 days is your goal, make your idea simple. You are committing to doing this for over 3 months. It's unlikely that you will have extensive time every day of your life for the next 3 months to complete a complex project. The postcards I did was a great example of an attainable simpler goal.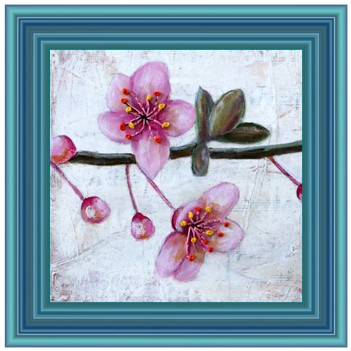 I broke this rule year 3 and did a pretty complex project creating 8×8 mixed media canvases with embroidery. Each day I posted a part of the process. I found it took me 2-3 days to complete each canvas. Since I was working on my 100 Day Project each day, I posted the progress pics and made it all the way to 100. I didn't have 100 canvases done, but I had 100 days of work on my canvases done. I ended up completing around 40 total. Allowing yourself some flexibility like that can really help you get to the finish line.
Make it something you feel passionate about, too. It's also unlikely that you will complete the 100 days if you feel "meh" about it. To borrow from Marie Kondo, what will spark your joy? That's what you want for your project!
Brainstorm Ideas
To be clear, you don't have to be a visual artist to participate. Bierut famously said if you brush your teeth daily, you've already participated in the 100 Day Project without realizing it. Luna distributed this graphic several years ago with some ideas to get your juices flowing: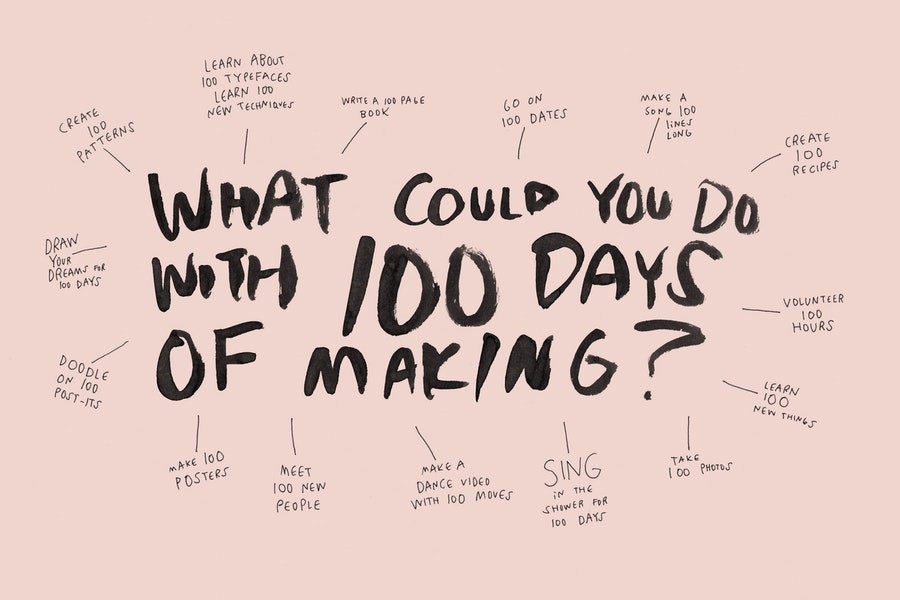 So, as The Great Discontent asked, what will your action be? For 100 days, will you stand, speak, drive, study, drop, act, remove, repeat, examine, replace, introduce, perform, jump, pass, test, roll, kick, run, cook, thank, place, pick, save, throw, cover, shake, count, dance, break, walk, form, deliver, show, raise, reach, catch, sing, sort, develop, measure, discuss, draw, dress, write, meet, climb, take, look, climb, wish, shout, wash, decide, paint, collage, or something else?
Gather Materials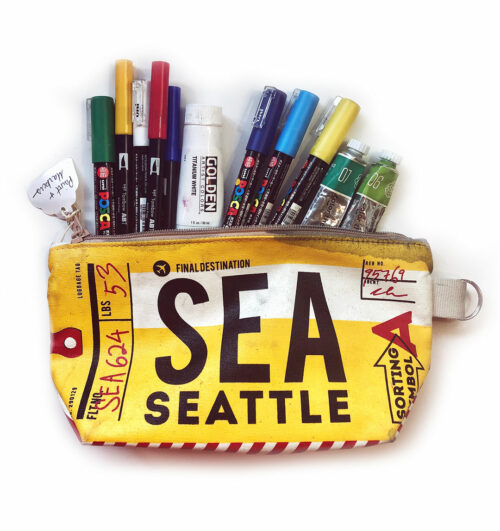 Once you determine your project, make sure you have the materials you need. Also, consider if you will be traveling or home? Are your materials mobile? Do they need to be? A couple of years ago I set up an art caddy that I could take on the go. It's great. I still use it. Even if you don't have plans to travel, you still might make your project materials portable so you can take them in front of the TV or in another room. For example, as a mom of a busy family, I don't know if I will be able to spend daily time in my art studio for the next 100 days.
Check out this post on travel art supplies for some ideas on how to make your project mobile.
Do a Practice Run
If you think you want to draw 100 portraits in 100 days, draw one today. See how it goes. There might be barriers to your project you haven't thought of in advance. Also, there might be materials you want to order. When you finish one, take a picture of it and think about your social media game. Do you need to set up a flat lay? An easel? After you're happy with #1, you will be more prepared for 2-100. Plus, you'll be totally ready to post 1/100 on February 12 with everyone else!
Set a Goal
What do you want to accomplish at the end of this project? You are more likely to have a successful 100 day project if you start with a goal in mind. Two years ago my goal was to create art to sell. I opened up this art shop at the conclusion of the project!
You might have a more process oriented goal, and that's awesome. Year one my goal was 100 days of creativity — my goal was literally to simply show up and create. Year two my goal was to have a collective body of work that looked cool individually, but amazing as a set. What do you hope to accomplish? Do you want to write a book? Establish a daily art practice? Add to your portfolio or sell your work?
Batch Create
Can you break your idea down into 10 batches? Had I done this year two, I think I would have succeeded. That year, I attempted to collage 100 postcards.  Batching them in groups of 10 would have seemed easier to attain AND would have taken less creative energy coming up with new ideas. I created 52 postcards with varying topics. If I planned ahead to do 10 birds then 10 flowers then 10 landscapes, etc… I think I would have reached the finish line.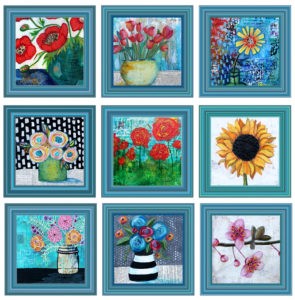 The next year I took my own advice and began by creating 10 flower canvases, followed by 10 birds, then quotes, and so on. One benefit to this approach was that just as I became tired of my subject matter, it was ready to start another. Also, some of my topics didn't work well, so I was able to explore ideas and cut my losses.
Any time you can take a large project and break it down into smaller milestones and tasks, you have a better chance of completing your project. Reaching a milestone will not only give you something to celebrate, but it will put you a step closer to your ultimate goal.
Bear Down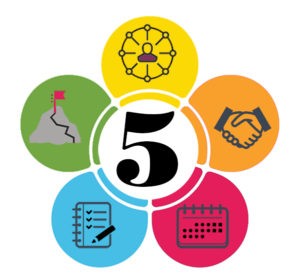 When you start, you're excited and energized. You post and produce like crazy. Trust me — it will wear off. You might get bored doing the same repetitive process 100 times — that's when you need to push through. That's when your creativity must fill in the gaps and you might have a wonderfully unexpected turn or outcome.
You might start to get overwhelmed because – well – life happens. Don't give up on yourself. Keep your eye on your goal and know that you will feel satisfied and accomplished if you see it through. Download the tracker sheet I included at the beginning of this post to keep yourself on track.
From my experience, people go through 5 phases when they attempt #the100dayproject. Read all about it and let me know if you prove me wrong.
Warning: 30 days is the average amount of time people complete. If you find yourself ready to quit, check out my Lessons Learned During the 100 Day Project post for motivation to get past the hump.
Go Easy On Yourself
Again, life happens. Lots of people don't finish the 100 Day Project in 100 days. If you skip a day, get back in the game the next day. When you post along the way, number your post 1/100, 2/100, etc… so you can keep track of your progress. It'll help if you get a day or two behind.
Also, be kind. You didn't post today? Gasp! What will they say? Um. Nothing. So, as I tell my son often, be as kind to yourself as you are to other people.
Enjoy the Community
Lastly, enjoy the community. There are a lot of supportive people doing this project alongside you. Follow the hashtag on Instagram and bask in the fun and beauty. Post some supportive comments and hand out the likes. Other people will do the same for you and it'll be fun! You will gain social media followers by participating. It's a great community.
Also, if you'd like, sign up for the newsletter and listen to the motivating podcast on the official website https://www.the100dayproject.org/.
Let's Do This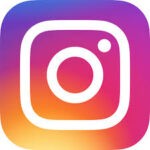 Are you in? Please join me. It's so much more fun to do together! My Instagram account is: https://www.instagram.com/artfulpursuits/. Come follow me as I create. Leave your project idea and your Instagram handle in the comments below. I'd love to follow you, too! Let's support each other.
Want more tips, tricks, freebies, and support over the next few months? Sign up for the newsletter!
Let's Do #the100DayProject Together