The Other Day opened in NYC last night. They texted me a photo of the poster in use and I can't tell you how excited I am to be a part of it all.

The Play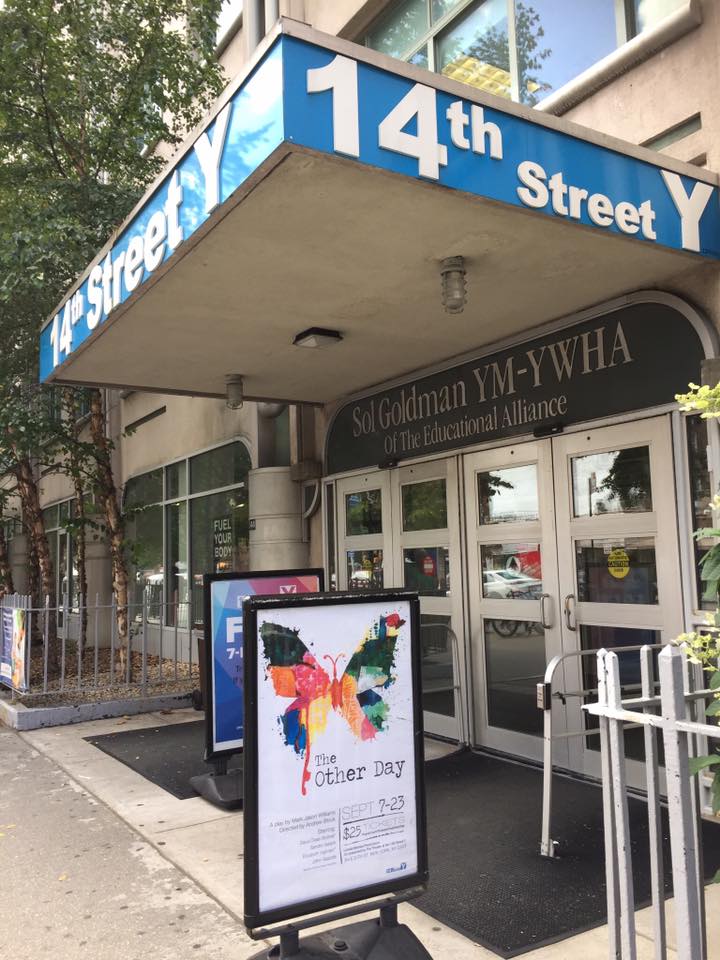 In July, award winning playwright Mark Jason Williams approached me to design a poster for his powerful play, The Other Day.
The Other Day is about a gay couple with substance abuse issues, a woman confronting her failing marriage, and a charming foreigner hiding a secret. They all share an unexpected journey through love, addiction, loss, and redemption that will redefine their relations, and themselves, in surprising ways.
The Other Day will run at The Theater at the 14th Street Y (344 East 14th Street, 14th & 1st Avenue) from September 7-23. Click here for tickets!
The Artwork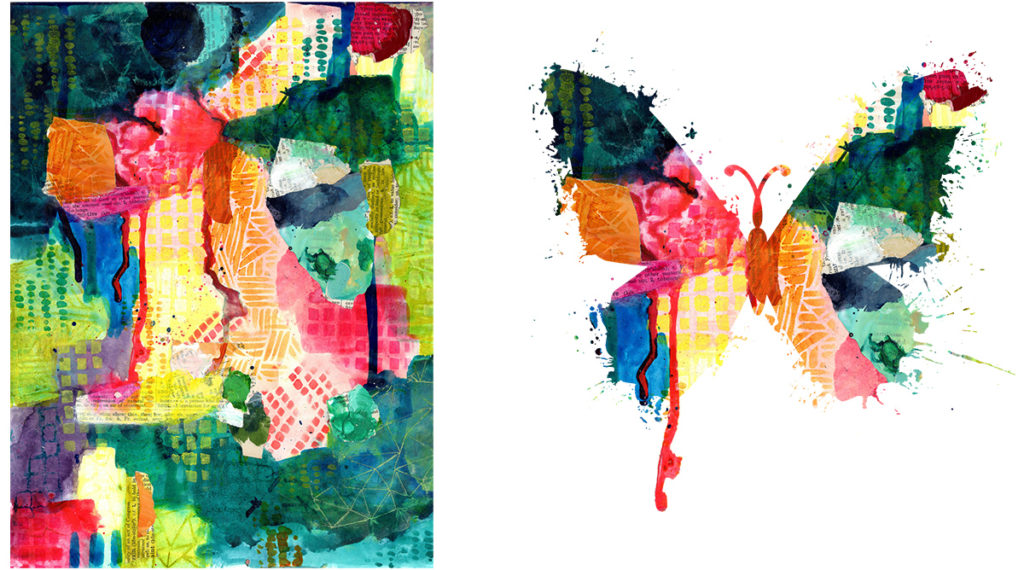 The original art filling the butterfly is created with a mixture of collage, acrylics, acrylic inks, stencils, and other mark making tools. After it was dry, I scanned it into the computer and then used the shape of the butterfly as a mask in Photoshop. Lastly, I decided to keep the drip from the original art, so I used Photoshop to preserve it. It ended up being the perfect design element to lead the eye to the headline.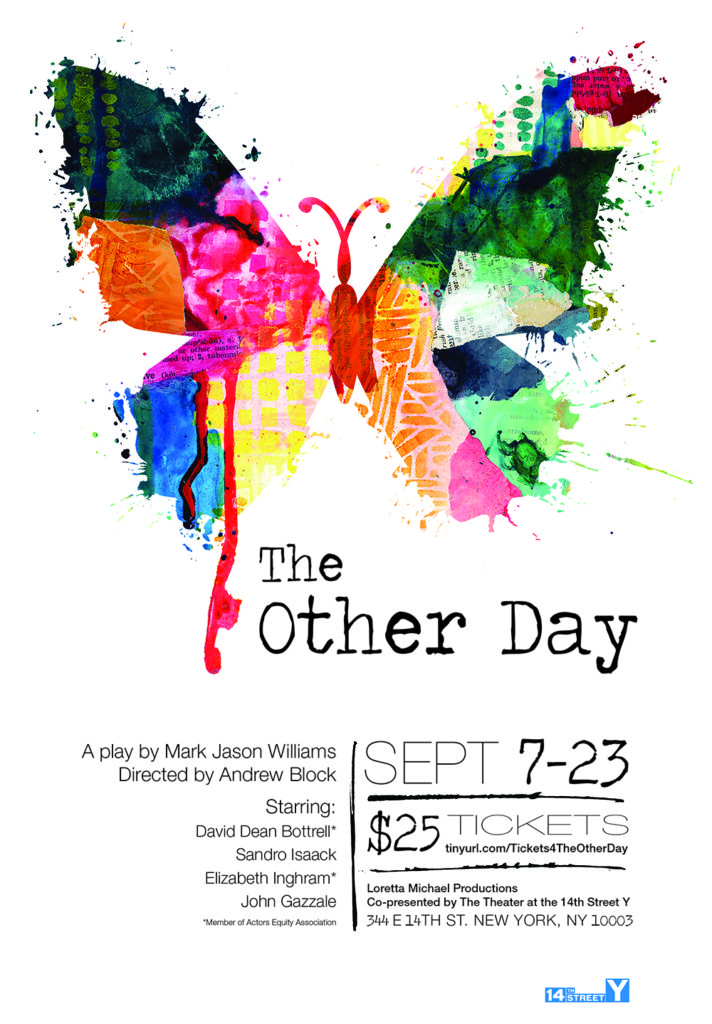 I used rainbow colors to symbolize the LGBT characters, grunge to symbolize the edginess, and a butterfly because of the prevalence of transformations throughout the play as well as some butterfly symbolism.
When I sent the first draft to Mark, he replied, "This is so beautiful. I love it. It beautifully captures all of the themes for the play. " Then the director, Andrew Block, chimed in with, "This is amazing. I'm floored by this piece. Seriously, stunning."
I'm stoked to be a part of the entire special event. Congrats to Mark Williams and Andrew Block for creating such a great play. If you're in New York, go see it!