May 11, 2019 is the 2nd Annual World Collage Day. Sponsored by Kolaj Magazine, World Collage Day encourages everyone to get out your inventory of collage materials and begin to cut, rip, glue, and collage in unity with artists world-wide.
Participate: Collage It Forward
World Collage Day happens to perfectly match up with my ongoing 100 Day Project, #100PaintedPaperCollagePostcards. Another collage artist, @bhupaligupte, contacted me on Instagram and asked if I'd like to participate in a postcard project. I happily agreed, so Bhupali plans to send me a postcard with collage on it. Then, I send one back to her and to another artist to hopefully pass it on. Would any of you like to participate? If so, I'll happily send you a collage postcard. In return, all I ask is that you send one of your own out into the world. (It doesn't have to be back to me.) If you'd like to play along, email me your address (EBHawks@ArtfulPursuits.com) and I'll send you some happy mail.

History of World Collage Day
As noted on their website, Kolaj Magazine launched the first World Collage Day on May 12, 2018 with over 50 events in 26 countries. Last year, a group of artists turned the 24 phone booths on Brussels' busiest train platforms into mini-art galleries for the day. Meanwhile, a duo in the seaside town of La Rochelle, France walked around installing collage on public walls. Simultaneously, in St. Petersburg, artists organized a collage-performative action at a half-abandoned factory as a prayer for peace. From Edinburgh to Cape Town; Montreal to Portland to Sao Paulo, Brazil, collage artists held exhibitions and workshops. Using the hashtag #WorldCollageDay, they posted their activities and creative output to social media. World Collage Day's success is a testament to the community spirit of collage artists and their ability to come together and make magic happen.
World Collage Day is about artists connecting across borders against a global context of entrenchment and separation. And the day is about an art medium that excels at bringing different things together to create new forms and new ways of thinking.

— Kolaj Magazine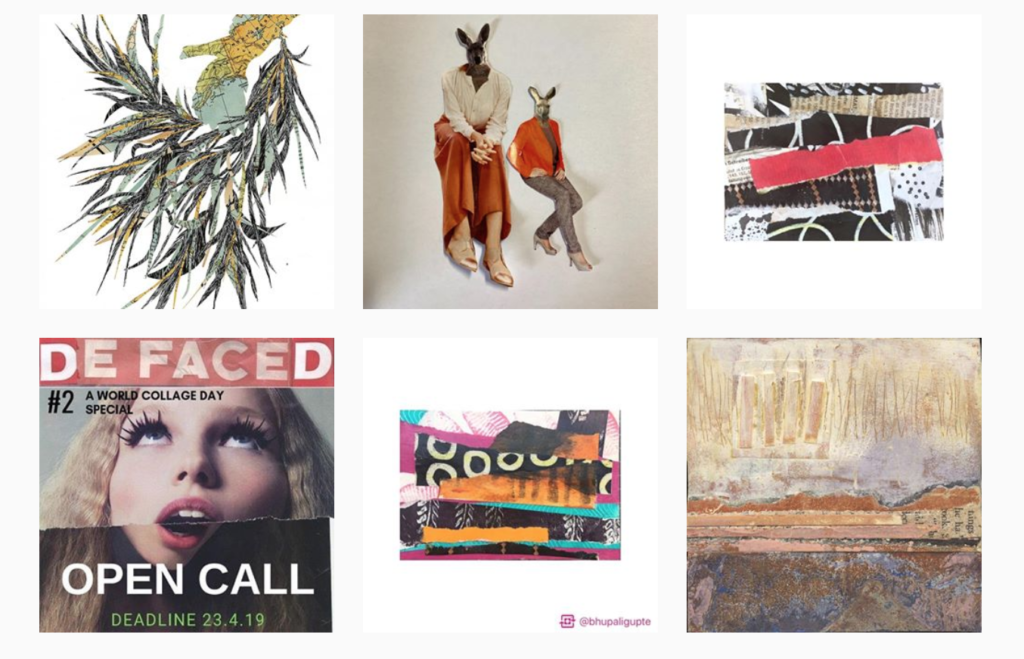 World-Wide Events
Kolaj Magazine also has a growing list of events happening on nearly every continent. I found a nearby event I'm considering attending. What about you? Are there any events near you? Do you ever attend random art events solo?