There is plenty to do and celebrate in April as spring continues to bloom. Enjoy the April art dates, challenges, and specials!
April is National Poetry Month. Art and poetry compliment each other beautifully. Here are a few ways artists can celebrate poetry:
Collage a book page to your art and lightly circle words or phrases you might want to use. Black out all the other words leaving your found poem.
Create an art piece of an interior or exterior landscape. Write a poem on it with five sensory observations for each of your five senses.
Pick one of your favorite poems, read it a few times and then attempt to illustrate it.
Note the other artsy and fun observances in this month's free calendar download. Subscribe to the newsletter list for immediate access to it.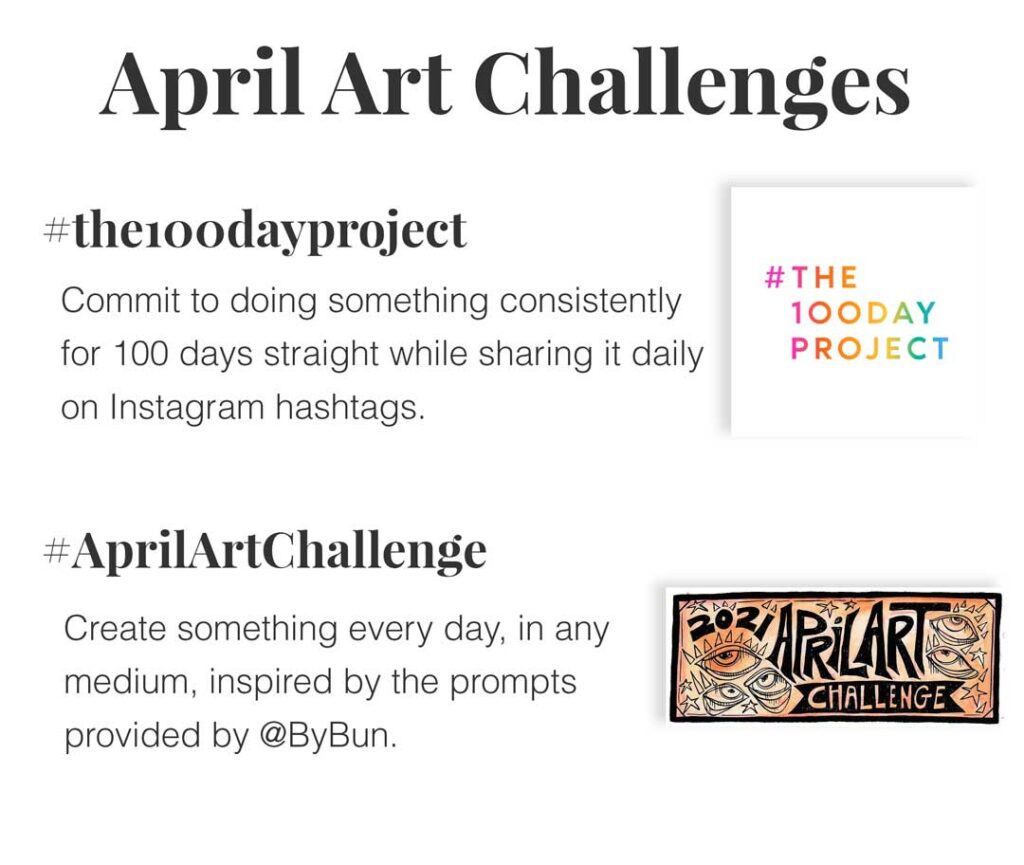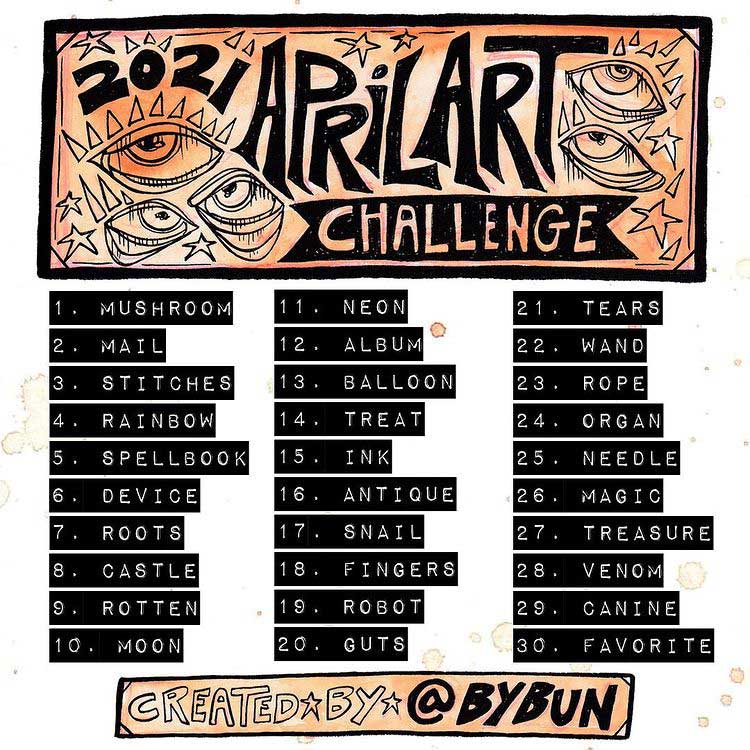 The 100 Day Project
There are two art challenges occurring this month. #the100dayproject challenges creators to commit to doing something consistently for 100 days. It started on January 31 and continues through May; however, anyone can join at any time. Today can be day 1 if you'd like. Check out the full guide on #the100dayproject to learn more.
March Meet the Maker
March Meet the Maker is an Instagram challenge based on the prompts (as pictured). Creators enjoy daily prompts telling their readers about themselves and what they create. Use the hashtag #MarchMeettheMaker to play along. Jump in at any time.
For a list of more art challenges throughout the year, check out the list at the end of the post on the Benefit of Art Challenges.
Featured Art
Each month, a special discount offer becomes available on prints of the artwork featured in the calendar. If you want to get your free copy of the calendar, subscribe to the newsletter. To get 10% off a Cherry Blossom print, use the coupon code: April10 (case sensitive).
Do you have any poetry tips, art challenges, or dates of note to add? Drop them in the comments!
Subscribe to get notified of future art dates & challenges